Product of Czech Republic OR Israel

Used as a Food Grade Tofu Coagulant

Contains Countless Health Benefits of Nigari (Magnesium Chloride)
Start making your own tofu today!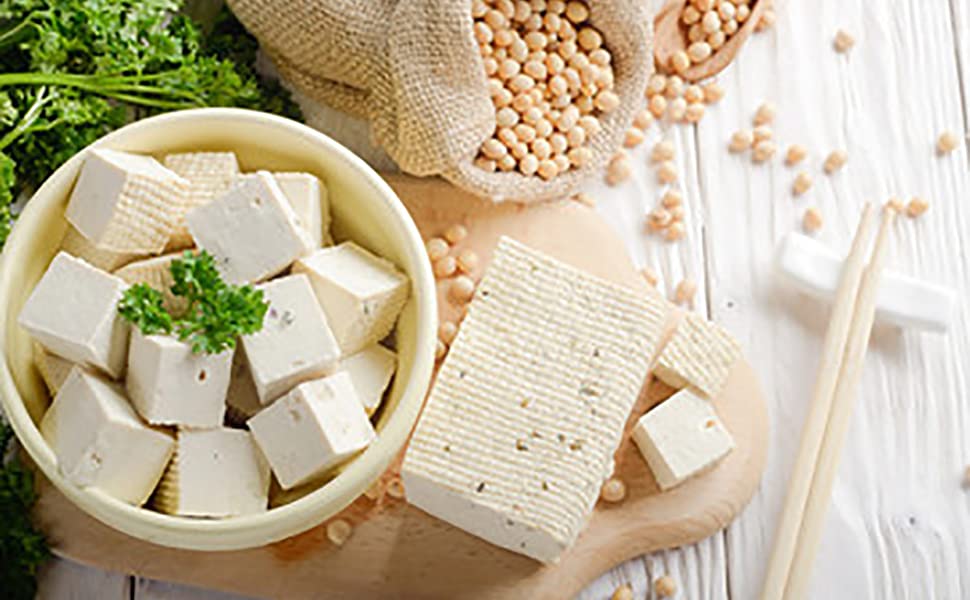 Nigari Flakes are made up of magnesium chloride. Magnesium Chloride is a chemical compound (MgCl2 ) which has been produced from seawater after the Sodium Chloride has been removed, and the water has evaporated.
Raw Garden Nigari Flakes are sourced from the countries of Czech Republic and Israel. Nigari Flakes are a traditional Japanese ingredient used to coagulate soy milk, essential to the process of making tofu.
Nigari Tofu Recipe:





Directions:
Step 1:
Take two quarts of soy milk, boil the soy milk for 5 minutes and then let it cool to 180 degrees Fahrenheit .
Step 2:
Dissolve 1 tablespoon of flakes in a cup of warm water, but do not let it set too long! Mix the water & coagulant mixture into the hot soy milk. Gently stir, but do not over mix it.
Step 3:
Allow the mixture to sit undisturbed for 15 to 25 minutes. While the mixture sits, small white curds will start to separate from the liquid.
You are now ready to enjoy your own homemade tofu.
Raw Garden Nigari Flakes 16 oz Food Grade Tofu Coagulant, Product of Czech Republic, or Israel.
Brand: American Organic
Product Code: Raw Garden Nigari Flakes 16 oz
Availability: In Stock
Related Products
Tags: Raw, Garden, Nigari, Flakes, 16, oz, Food, Grade, Tofu, Coagulant, Product, of, Czech, Republic, or, Israel