Black Lentils, are a very popular legume in South Asia, where they are used to make a beautiful black lentil soup. Black Lentils have a mild, earthy flavor and soft texture, yet they don't easily fall apart as do other lentils.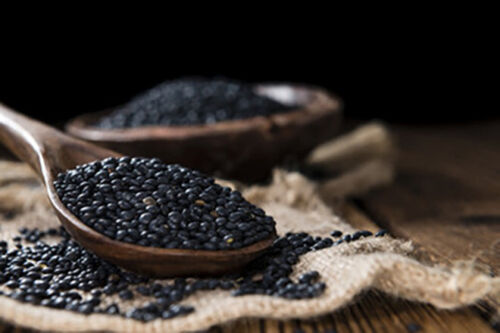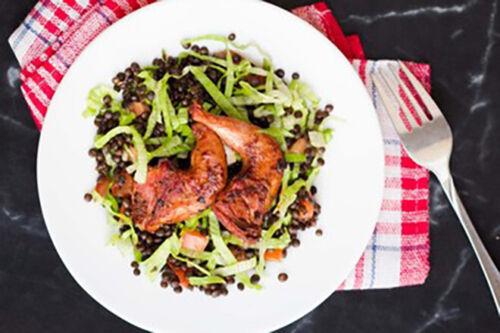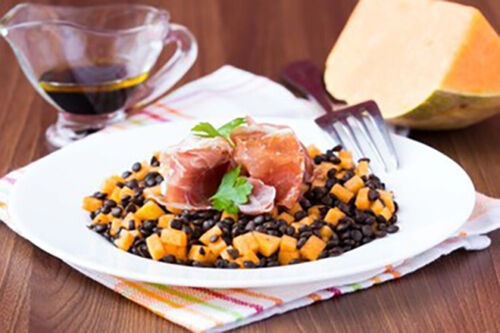 Ingredients:
Organic Black lentils
Directions:
Lentils do not require soaking. Simmer 1 cup lentils with 4 cups water 12 minutes for salads, 20 to 30 minutes for main dishes, drain. Skim the water while cooking. One cup dry yields 2 cups cooked.
Legal Disclaimer
Statements regarding dietary supplements have not been evaluated by the FDA and are not intended to diagnose, treat, cure, or prevent any disease or health condition.
USDA Organic Certified


Fast cooking grain

High protein source

Delicious in cold vegetable salads

Gluten Free and Non GMO
Manufacturer ‏ : ‎

American Organic
Rawseed Organic Black Lentils 4 Lbs (2 Pack 2 Lbs) Non Gmo
Brand: American Organic
Product Code: BlackLentils4lbs2Pack
Availability: In Stock
Related Products
Tags: Rawseed, Organic, Black, Lentils, 4, lbs, 2, Pack, 2, lbs, Non, Gmo